Episcopal Church Links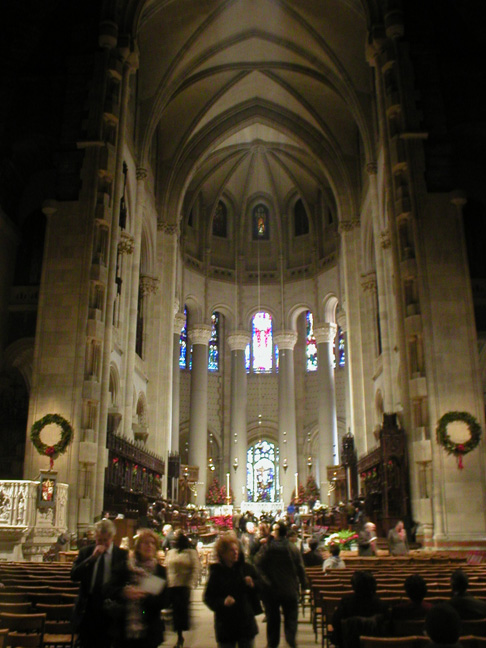 Association of Episcopal Colleges - Serving & Learning
Episcopal Church National Site.
Holy Cross Monastery and Bookstore
St John the Divine, NYC
One Voice
A Prayer For Joy in God's Creation
O heavenly Father, who hast filled the world with beauty:
Open our eyes to behold thy gracious hand in all thy works;
that, rejoicing in thy whole creation, we may learn to serve
thee with gladness; for the sake of him through whom all
things were made, thy Son Jesus Christ our Lord. Amen
- From The Book of Common Prayer
More Links:
A Prayer For Mealtimes From Camphill Village :
Sun, earth and air,
Have wrought by God's care,
That the plants live and bear.
Praising God for this food,
In truth live we would,
Bearing beauty and good.
Amen.
The 'Our Father:'
Our Father
Who Art In Heaven
Hallowed Be Thy Name
They Kingdom Come, Thy Will Be Done,
As Above In The Heavens,
So Also On The Earth.
Give Us This Day
Our Daily Bread,
And Forgive Us Our Tresspasses,
As We Forgive Those Who Tresspass Against Us,
And Lead Us Not Into Temptation,
But Deliver Us From Evil,
For Thine Is The Kingdom And The Power And The Glory,
Forever and Ever,
Amen.
God Bless The Universe!!!!!!!
And Our Place In It!!!!
PRAYER FOR AMERICA AND NATIONS OF THE WORLD.
In Almighty God's Name We Pray,
For The Unity Of Nations
For Peace, Trust, And Kindness, Among All Nations,
And Attention To The Needs Of Others,
And The Needs Of Other Nations
In Our World, And In The Universe.
This Day,
And Forever More,
Amen.
This site is maintained by Simon Benepe
E-mail Simon Benepe
Simon Benepe's Personal Page.
Please send comments or suggestions.
(Stories2)
(Welcome Page)
This Web Page Created with PageBreeze Free HTML Editor